Concussion Testing
ATTENTION PROFESSIONAL RIDERS
IMPORTANT CONCUSSION TESTING CHANGES
Three ways to get your Mandatory Baseline Concussion Test
| | | |
| --- | --- | --- |
| Direct testing during the Supercross Media Days in December | Testing at a physician's office. Refer to impacttestonline.com for list of providers | Home testing at the convenience of the rider directed by the medical staff of the Medic Rig. |
*The test will not be available at any race or at the Alpinestars Mobile Medical Unit.
*In order to take the test at home you will need a laptop or computer with a wired or wireless mouse.
Touch pad, iphones, ipads, chromebooks will not work.
The test environment should be quiet and isolated.
HOW DO YOU HOME TEST?
Email Paul R. Reiman, M.D., Medical Director at mxdoc951@gmail.com or baseline@themedicrig.com to request Home Testing information.
You will be sent an email (within 3 business days) with your own individual code for the test and the required video instructions for accessing the test. Plan for 30-45 minutes for the test.
After completion of the test, be sure to send the confirmation email to the credentialing organization (AMA Racing, AMA Pro Racing/MX Sports).
Reminder: Be sure to save your confirmation to use for race series for two years.
DO YOU HAVE TO TAKE THE TEST?
Yes. All professional sports require Concussion testing and reporting. AMA Racing, FIM AMA Pro Racing, MX Sports Pro Racing, and Feld Entertainment have accepted standards for evaluation and treatment of sports related concussions.
HOW OFTEN DO YOU NEED A BASELINE TEST?
The ImPACT test is required every Two (2) years.
Any questions, please contact Paul R. Reiman, M.D., Medical Director, Concussion Program
Email: mxdoc951@gmail.com Phone: 909-732-5268 (9am-5 pm PST)
USADA IV Infusion Information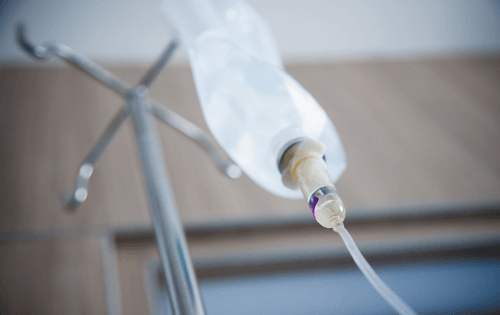 The US and World Anti-Doping Agency Prohibited List (WADA Prohibited List), includes all substances and methods that are prohibited in sport, including substances and methods that are prohibited both in-competition only, as well as those that are prohibited at all times.
Below is important information about the IV rule, why IVs are prohibited, and how athletes can best comply with the rules.
WHAT'S THE IV RULE?
All IV infusions and/or injections of more than 100 mL (~6.8 tablespoons) per 12 hour period are prohibited at all times, both in- and out-of-competition, except for those legitimately received in the hospital, during surgery, or during clinical investigations.
If it is a prohibited substance that is administered intravenously or via injection, a TUE is necessary for this substance regardless of whether the infusion or injection is less than 100mL.
Infusions or injections are permitted if the infused/injected substance is not on the Prohibited List, and the volume of fluid administered does not exceed 100 mL per 12-hour period.
WHY THE IV RULE?
To protect clean sport and athlete health and safety. It is a fact that IVs can be used to change blood test results (such as hematocrit where EPO or blood doping is being used), mask urine test results (by dilution) or by administering prohibited substances in a way that will more quickly be cleared from the body in order to beat an anti-doping test.
WHAT ARE THE HEALTH RISKS OF IVs?
Potential risks and complications of IV therapy, include Infection, cellulitis, inflammation of the wall of a vein with associated thrombosis, Bleeding, hematoma/arterial puncture, unintended leakage of solution into the surrounding tissue, air embolism and needle stick to the provider.
Inappropriate levels of electrolytes given by IV can also have serious cardiac, muscular and nervous system effects, even resulting in death.
CLICK ON THE LINK TO BELOW TO DOWNLOAD PAPERWORK IF YOU RECEIVE
AN IV PRIOR TO A SANCTIONED EVENT
Additional information can be found at https://www.usada.org/iv-infusions-explanatory-note/